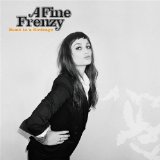 The new A Fine Frenzy album Bomb In A Birdcage has been released today. I've mentioned A Fine Frenzy many times and seen Alison in concert several times.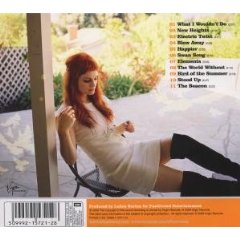 Here's the great thing the MP3 album from Amazon is only $3.99, that might only be a today only offer (but sometimes these deals last for days). That's 12 tracks if you get it from Amazon (I think one is a bonus track but it's a different bonus track than the $9.99 iTunes version). I actually don't know how long this offer will last, but I picked it up a copy. FYI, the Amazon songs are 256 kbps and will play on your iPod/iPhone and the Amazon downloader will put them right into your iTunes for you!
UPDATE: You can can purchase just the iTunes bonus track of Coming Around for 99 cents. That gets you a deluxe (nonexistent) version of the album!
Personally, I like buying the actual CD verses the digital media, but I figure there's a good chance I'll see here in concert and get the CD autographed so I'll pick it up from her then. Here's a link to the actual 11-track Bomb in a Birdcage CD at Amazon.
FYI – These are affiliate links above. I get a small kickback if you follow these links and buy anything.